This is a monthly additional issue of Bonus Level newsletter with recap of all notable mobile games released during the past month. Also there are 17 upcoming titles and 2 cancelled games.
Top Releases
Genshin Impact by miHoYo;

Harry Potter: Puzzles & Spells by Zynga;

BTS Universe Story by Netmarble;

TMNT: Mutant Madness by Kongregate;

Hot Wheels Unlimited by Budge Studios.
More details on them below.
Major Games
1.Genshin Impact by miHoYo. One of the most important mobile releases this year. Open world action-adventure RPG heavily inspired by The Legend of Zelda: Breath of the Wild. Very high production quality, game budget is claimed to be $100M. Beware: total download on iOS is 6+ Gb.
2.Murderous Pursuits by Blazing Griffin/NetEase. Multiplayer stealth were 8 players try to kill each other without witnesses on a "Victorian styled time-traveling airship". The game was released on Steam in April 2018.
Licensed IPs
3.Harry Potter: Puzzles & Spells by Zynga. Match-3 with blockbuster license and high production quality. Creative director Mark Turmell in interview for GamesBeat: "It's the biggest production I've seen inside Zynga... This is the biggest team."
4.BTS Universe Story by Netmarble. Interactive stories with members of the most famous K-pop band from the leading Korean publisher.
5.TMNT: Mutant Madness by Kongregate. Hero collecting RPG in Teenage Mutant Ninja Turtles universe.
6.Hot Wheels Unlimited by Budge Studios. Construct tracks and race with toy cars on them. From Canadian developer specializing on kid games with toy IPs.
7.Warhammer Quest: Silver Tower by Perchang. Digital version of a tabletop turn-based tactics developed by 2-man indie studio. Teh game takes place in the setting of Warhammer Age of Sigmar from Games Workshop.
8.Shark Tank Tycoon by Sony Pictures Television. "Empire Building Idle Clicker" based on American reality TV show.
Medium & New Publishers
9.Dragon Flight by Line Games. Global release of shoot 'em up with dragon fantasy theme popular in Korea since 2012. More than 10M downloads on Google Play.
10.Mini Football - Mobile Soccer by Miniclip (Tencent). Casual sports sim with over 1M downloads on Google Play.
11.Arcane Showdown by Big Huge Games (Nexon). Real-time strategy from creators of DomiNations. Also released on Steam as F2P.
12.Solitaire TriPeaks: Solitaire Grand Royale by Neowiz. Cards games from a prolific Korean publisher.
13.Solitaire Cruise by Belka Games (AppLovin). Cards with a travel-themed metagame.
14.Huuuge Bingo Story - Best Live Bingo by Huuuge Games. Bingo game with saga map metagame from Polish publisher, which is preparing for IPO.
15.Grand Alliance by Crnuchyroll Games (WarnerMedia). The first original jRPG from the publisher focused on licensed IPs. Crunchyroll is an international anime and manga content distributor and licensor.
16.Merge Gardens by Futureplay. Merging game with a garden creation from a Helsinki-based studio, which was founded in 2015 and released Battlelands Royale in 2018.
17.Merge Mansion by Metacore. One more merger with a narrative-decorative metagame of mansion renovation. Created by Helsinki-based studio with a fresh investment from Supercell (Tencent).
18.Triviatopia Run by Etermax. Argentinian developer of hit Trivia Crack adds "trivia" to every possible casual genre.
19.Dear My Cat by Flero Games. Idle clicker from Korean developer about gathering cats on a pastoral island and keeping them happy.
20.Idola Phantasy Star Saga by Boltrend Games. Global release of jRPG published in Japan in 2018 by Hong Kong-based studio. The 1st game in Phantasy Star series was produced by Sega in 1987.
21.Fantasy League by Divmob. Hero collecting RPG by Vietnamese studio.
22.Cooking Games Chef Cat Ava Delicious Kitchen by Nukebox Studios. Cooking game from Indian studio with the most ASO title ever.
23.Final Fate TD by GameSword. Tower Defense with hero collecting and anime art direction by Chinese publisher.
24.Lord of Heroes by Clover Games. Character collecting RPG with anime art direction and rich 3D graphics. Debut title from Korean studio. It was available in Korea since March.
25.Raziel: Dungeon Arena by Indrasoft/Guangzhou DiShiTian. Dark fantasy action RPG in Diablo-style with high production quality from Chinese developers.
Top Downloaded Hypercasuals
New games in top 15 of US App Store
26.Acrylic Nails! by Crazy Labs. "ASMR nail salon simulator" - nails makeup extravaganza.
27.Stair Run by Inno Studio/Voodoo. Build stairs on the fly to pass obstacles.
28.Who is? Brain Teaser & Riddles by Unico Studio. Quiz-like game where you need to guess an answer from California-based studio.
29.RacerKing by Small Beautiful/Juicy Publishing. Battle arena with cars: the surface disappears, where cars rode, and competitors fall into the pit.
30.Police Quest by Arcadian Lab/Coda Platform. Various gameplay tasks united by police theme. The game is developed in Pakistan and released by London-based publisher.
31.Do Not Fall .io by AI Games FZ. "Epic Knockout Battle Arena" with gameplay inspired by one of arenas in Fall Guys and similar to RacerKing - tiles where player ran disappear. From publisher registered in Dubai.
Premium Games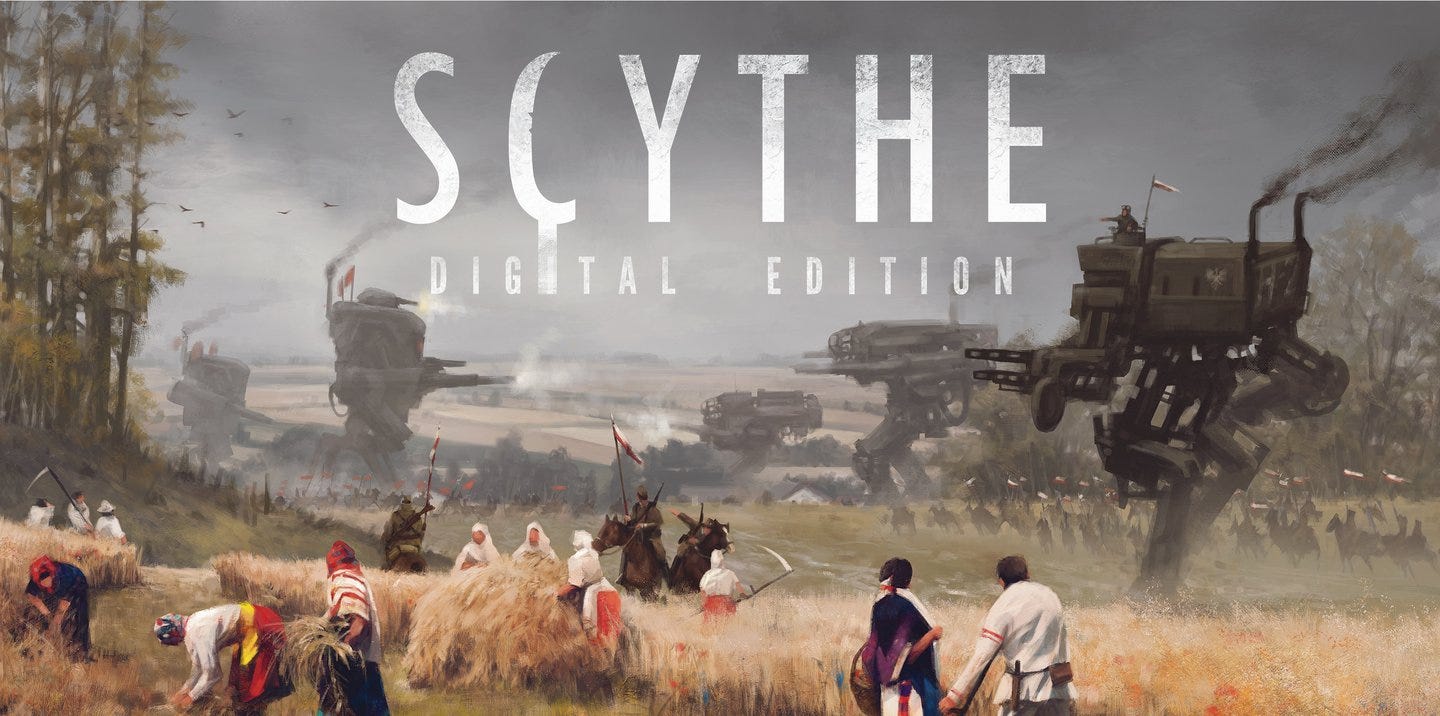 32.Monopoly Sudoku by Marmalade Game Studio, $3.99. Sudoku puzzle with Monopoly IP from Hasbro.
33.Scythe: Digital Edition by Asmodee Digital, $8.99. Hardcore asymmetric board game in diesel-punk setting with original art by Jakub Rozalski (those giant mechs in Polish landscapes of 1920). Game is available on Steam since September 2018.
34.Root Board Game by Dire Wolf Digital, $9.99. Digital adaptation of asymmetric board game, where 4 fractions of anthropomorphic animals are competing for control over woodland. Also released in Early Access on Steam a month ago.
35.Sadhana - The Way Back by ARTE Experience, $0.99. Short interactive story about young Indian soldier's path to wisdom through puzzles and confrontation with inner demons. Artsy and meditative.
Apple Arcade
36.World's End Club by Izanagigames. 12 kids are trapped in a mysterious theme park and need to escape. The plot is similar to "death game" in Danganronpa, because the title has the same creative director Kazutaka Kodaka on board.
37.A Monster's Expedition by Draknek & Friends. Open world puzzle adventure about monster, who wants to learn about humans. Also released on Steam.
38.Marble Knights by WayForward Technologies. Multiplayer hack-n-slash RPG for up to 4 players in cartoony fantasy world. Characters are rolling on marble spheres.
39.Slash Quest! by Big Green Pillow/Noodlecake Games. Isometric action adventure with puzzles, where sword is a main hero.
Notable Indies
40.Terafyn by South Gale/Grizzly Machine. Narrative card-based RPG with a rich storyline in hi-fantasy world. Debut title for the team, which was developing it since 2015. Prologue is free, $1.99 unlocks Episode 1.
Upcoming Games
Announced/Leaked:
1.Call of Duty: Warzone is coming to mobile according to the job listing of Executive Producer at Activision website.
2.Odin: Valhalla Rising by Lionhead Studios/Kakao Games. Open world MMORPG with Norse mythology from Korean developers.
3.Necromunda: Gang Skirmish by Legendary Games. Multiplayer turn-based strategy from British indie studio based on the tabletop game by Games Workshop.
Pre-registration started:
4.NieR Reincarnation by Square Enix. Future release of mobile spin-off of NieR RPG franchise is confirmed for Western markets, while pre-registration had began in Japan.
5.Dragon Quest Tact by Square Enix. Global release of tactical RPG available in Japan since July.
6.Pac-Man Geo by Bandai Namco. Play Pac-Man on maps of real-world cities.
7.Badlanders by NetEase. Survival FPS inspired by Escape From Tarkov.
8.Dragonscapes: Adventure by Century Games (FunPlus). Merge dragons and build a village for them. From Chinese publisher of top-grossing 4X strategies Guns of Glory and King of Avalon. Wait a second, doesn't Playrix own a trademark for *scapes?
9.A3: Still Alive by Netmarble. Dark fantasy open-world MMORPG with battle royale mode. Based on PC MMO popular in Korea.
10.Forsaken World: Gods and Demons by Yoozoo. MMORPG from a major Chinese publisher.
11.Guitar Girl: Relaxing Music Game by Neowiz. Music game with UI simulating livestreaming app from Korean publisher.
12.IDLE Death Knight by Neowiz. "Auto, Clicker, AFK, RPG" - exhaustive self-description.
13.Hellopet House by Appxplore (iCandy). Collect cats and dogs, renovate a mansion. Release is scheduled for October 27.
14.Room Flip: Design, Dress Up, Decorate by Nukebox Studios. Match-3 with a winning formula for meta-game: you are the host of renovation TV show. Developed by Indian studio behind latest Spongebob mobile game.
15.Sword Master Story by Super Planet. Hero collecting RPG with anime art direction from Korean publisher.
16.Illusion Connect by Superprism Technology. Hero collecting RPG with a dating sim touch and anime art direction from the studio registered in Hong Kong.
17.Sumikkogurashi Farm by Imagineer Co. Farm simulation game with cute characters created by Japanese producer of stationery items San-X.
Canceled Games
1.Farmville by Zynga on Facebook. The progenitor of farming games launched in 2009 is shutting down in December 2020, as Facebook discontinues support of Flash games.
2.Black Clover: Phantom Knights by Bandai Namco. RPG based on manga series will finish service in December 2020, near 2 years since release in Japan and 9 month since global release.
---
Bonus Level - weekly newsletter by Maxon Pugovsky, producer of mobile games at Gameloft. Please recommend BL to your colleagues, if you find it useful. Got a forward? Subscribe or browse through archive: