Major News
GamesIndustry.biz exposes toxic culture inside Twitch, which is plagued by gender bias, sexual assaults, racism and nepotism. The roots of the the issues are in the worldview and ethics of CEO Emmett Shear and a close-knit circle of top executives.
Mobile
First all-female team Fire Leopards to join top-tier esports league in China and will compete in Honor of Kings (Arena of Valor) with male teams.
Tilting Point acquires TerraGenesis from Edgeworks Entertainment. It's a planet terraforming simulator, launched by a single developer in 2016. Tilting Point is publishing it since 2017.
Google delays mandating Play Store payments rule in India to April 2022, while devs in the rest of the world have time to adjust till September 2021.
Epic Games vs Apple trial set for May 2021. While Epic loses court bid to force Apple to reinstate Fortnite in the App Store.
Rovio's CEO Kati Levoranta is leaving company at the end of 2020. The reason is not communicated. Board of Directors started searching for a new CEO.
Lilith Games launches advertisement with actor Elijah Wood for AFK Arena and added youtuber Markiplier alongside his dog Chica as NPC in the game:
Tech
US Congress Committee released report condemning monopolistic status of Amazon, Apple, Facebook, and Google. Specific regulatory restrictions, like more strict approval of company acquisitions, could follow.
Xbox Game Pass streaming service (aka xCloud) is going to sneak on iOS via web app next year, the same way as Amazon's Luna.
TikTok is being blocked in Pakistan for "immoral" and "indecent" content.
Deals

Swedish Embracer Group raised near $650M for further acquisitions by issuing additional shares. This year they already acquired Saber Interactive for $525M, 4A Games (Metro), and other studios.
Adtech company AppLovin is getting ready for IPO according to Reuters report. "It expects to generate roughly $1.5B in revenue for 2020". AppLovin owns fully or partially mobile developers and publishers: Lion Studios, MachineZone, Belka Games, PeopleFun, Firecraft Studios (Matchington Mansion).
Chinese video site Bilibili prepares secondary IPO in Hong Kong to raise up to $1.5B. Bilibili is already traded at NASDAQ since 2018 and counts Tencent, Alibaba and Sony among investors.
My.Games acquires Russian mobile developer DeusCraft for up to $49M. My.Games has a strategic goal to become one of top-25 gaming companies in the world.
Russian studio Donut Lab raises $1.6M for Kids vs Zombies mobile game. Luxemburg-based fund Level-up led the round.
Indian market deal: JetSynthesys acquires Real Cricket developer Nautilus Mobile. Interesting that Nautilus CEO Anuj Mankar moved to Sr. VP position at JetSynthesys in December 2019. It didn't take too long to take over his previous company on board.
Layoffs
People in games industry are losing jobs:
---
Game Releases
Major Game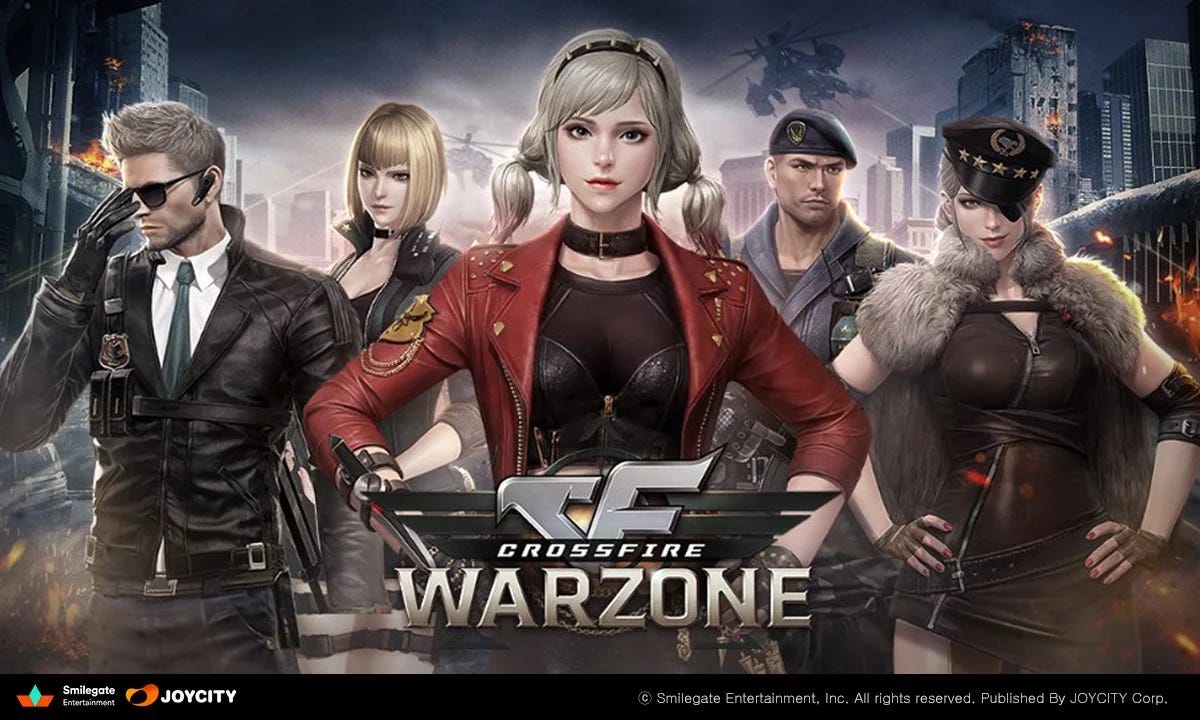 1.Crossfire: Warzone by Joycity (Ndream)/Smilegate. 4X war strategy, which was available in North America and Europe, is rolled out globally. Crossfire FPS franchise is poplar in Asia and grossed more than $10B in lifetime.
Licensed IPs
2.Funko Pop! Blitz by N3twork. Match-3 with Funko Pop! characters from many franchise like Back to the Future or Jurassic Park.
Meaningful Games
3.Rabbids Coding! by Ubisoft. Educational game for learning basic principles of algorithms and programming. The game is available on PC since October 2019.
4.Island Saver by Stormcloud/NatWest Bank. Save a paradise island from trash with a blaster, and learn how to earn and save coins. Corporate social responsibility project by British bank.
Medium & New Publishers

5.Masketeers: Idle Has Fallen by Appxplore (iCandy). Idle RPG with masked characters and original art style.
6.Final Order by 37Games. 4X strategy, where you summon Godzilla-like beasts to assist armies, from Chinese publisher.
7.Sword Master Story by Super Planet. Hero collecting RPG with anime art direction from Korean publisher.
8.Goddess Kiss: O.V.E. by Flero Games. Hero-collecting RPG with anime styled girl characters from Korean developer.
9.Escape Legends by MobiGrow. Solve puzzles to get out of escape rooms faster than competitors in real-time multiplayer.
10.Elly and the Ruby Atlas by Assist Software. Pirate RPG with a female captain protagonist. A game with good production quality by Romanian outsourcing company. Completely free and playable offline, without any monetization. I hope it's a pure showcase of company expertise, but not a project unpaid by client.
Top Downloaded Hypercasuals
New games in top 15 of the US App Store
11.Chat Master! by Rubessoft/Supersonic (ironSource). Short conversations in mobile chat with 2-options choice and minigames.
12.Drawmaster by Playgendary. "Draw, aim, shoot" - draw a trajectory for an arrow to solve the puzzle. From Belarussian publisher.
13.Erase Story by Funnii. Erase something on the image to save the day. Game by Vietnamese studio.
14.Idle Ants - Simulator Game by Madbox. Idle clicker, where ants are chopping food into small pieces. Madbox was established in 2018 when 2 studios in Paris & Barcelona merged together.
Premium Games
15.Blacksmith of the Sand Kingdom by Kemco, $6.99/$7.99. JRPG with isometric adventure map from prolific Japanese RPG developer.
Apple Arcade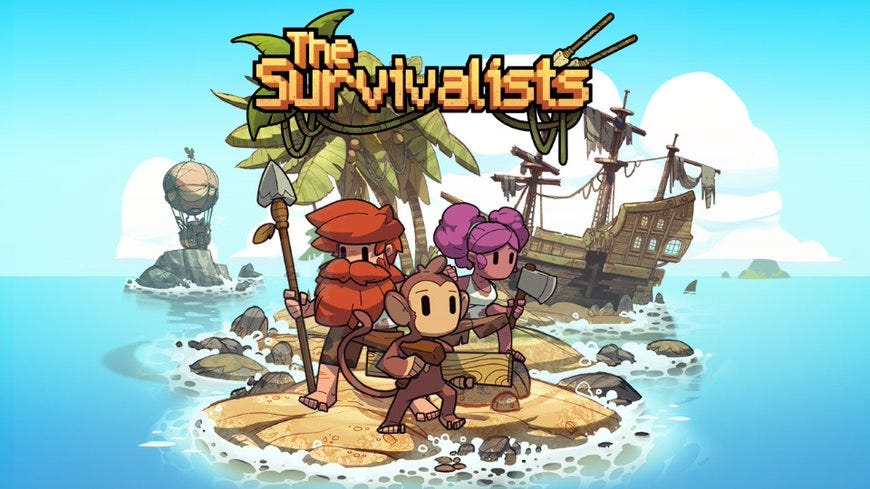 16.The Survivalists by Team17. Sandbox survival crafting game in the universe of The Escapists. Simultaneous release on PC and major consoles (all 3 of them).
Upcoming Games
Announced:
1.Evo Pop by Zeptolab. Physics based strategy game, where you breed a colony of colorful bacteria-like creatures, who eat rival creatures.
Pre-registration started:
2.Tera: Endless War by Joycity (Ndream). 4X strategy with anime styled heroes from Korean publisher.
3.Heroes War: Counterattack by Com2Us. Hero collecting RPG set in post-apocalyptic world wiped out by virus. From the leading Korean publisher behind Summoners War.
4.Shadow Fight Arena by Nekki. Real-time PvP fighting, where you enter the battle with a team of 3 fighters. Games in Shadow Fight series from Russian publisher Nekki were downloaded 500M times.
5.Dynasty Legend: Final Warrior by Unlock Game. Combination of RPG with city-builder strategy spiced up with Three Kingdoms mythology. Chinese publisher.
---
Research & Market Data
InvestGame.net: Investment Activity Report, Q1-Q3 2020 (just slides). And article by GamesBeat: $20.5B in 2020 game deals.
AppAnnie: Mobile Game Consumer Spend Exceeded $20 Billion in Q3 2020 (free with registration). Weekly downloads exceeded 1B on iOS and Android combined.
SensorTower: Genshin Impact generates $60M in the first week. And 23M downloads according to AppAnnie, via PG.biz. That's a $2.6 ARPU.
Tencent's Chinese iOS game revenue drops $125M as Lingxi (Alibaba Group) and Lilith see strong growth.
---
Read & Watch
---
Bonus Level - weekly newsletter by Maxon Pugovsky, producer of mobile games at Gameloft. Please recommend BL to your colleagues, if you find it useful. Got a forward? Subscribe or browse through archive: